Professional Heavy Lifting Specialists
Are you looking for Professional Heavy Lifting Specialists? Our lifting services include hydraulic gantry lifting systems, contract lifting and CPA.
There are several key things to consider initially when planning a lift in order to ensure it is the most appropriate method, it is safe and it is cost-effective.
At Projector Lifting Service, we have over 30 years experience in contract lifting and hydraulic gantry lifting systems. The knowledge and experience we have means we're able to quickly determine how best to achieve your objectives, to help you plan your project and deliver the outcomes you need.
If you require heavy lifting services throughout the UK call 01234 945 036 to request a quote
Industrial Plant and Machinery Lifting
Based centrally in the UK, near Milton Keynes, Buckinghamshire, we work all over the world, although the majority of our regular contracts are in the UK. When you partner with us, you can depend on a comprehensive service that leaves nothing to chance.

From your initial consultation, site survey and lift plans, your project will be planned and documented in detail, tailored and completed with as little disruption as possible. The fully trained team has a combined experience of over 157 years, lifting, removing machinery, installing plant - everything from injection moulding machines and transformers to road bridges and turbine engines.

So, accurate lift plans, method statements, risk assessments and compliance are all second nature to us. We are ideally placed, close to major arterial routes with access to all parts of the UK, seaports and airports. As we are fully insured up to £20 million, you can have complete peace of mind and focus on your project and business objectives. If you wish, you can just leave the planning, paperwork, logistics and heavy lifting to us.
If you require heavy lifting services throughout the UK call 01234 945 036 to request a quote.

Hydraulic Gantry Lifting Systems
Hydraulic Gantry Lifting systems were first introduced to the world in the 1960s; they were initially manufactured to aid press installation. Press installation was were high capacity crane alternative were needed in spaces with little headroom.
Since then, Hydraulic Gantry lifting systems have evolved massively into a tool used worldwide in several different industries for moving and lifting items and materials on sites. For the last 30 years, hydraulic gantry systems have been predominantly useful in lifting systems.
They are available in many different models, weights and capacities. Accessories, items and add-on lifting equipment such as; tracks, beams, lifting links, load rotators, and elevation stands are all equipment for the hydraulic gantry that you can find to elevate and meet your desired needs.
At Projector Lifting Service, you can contact us via email or give us a call. We can offer advice on any inquiries you may have on our Hydraulic Gantry Lifting systems or any accessories that we may offer.
If you require heavy lifting services throughout the UK call 01234 945 036 to request a quote

Machine Moving With Air Skates
Here at Projector Lifting Service London, we also offer Air skates rotating cushions of the air we use to move heavy loads. They are free of any complex electronic components, and you can use them in a variety of environments to suit your needs. Compared to a traditional air skate, newer models offer 360 degrees of rotation. Specially designed air casters move the air caster, and slowly, it releases and even film of thin air that elevates the object. Most standard air requirements rest around the 60-525 mark at around 25-50 pounds square inch. Air skates' benefits are their shallow profile and low friction for movement, their flexible, offers a vertical lift that requires more space and does no damage to floors as it is vibration-free.
Mobile Cranes
Cable controlled cranes that mount atop rubber-tired carriers, crawlers, or hydraulic-powered cranes refer to mobile cranes. Designed to be easily transportable to a construction site, they use various cargo types with little assembly or setups. Suspended by sheaves and wire ropes, mobile cranes tend to operate boom from the end of a hook. Wire ropes run via the prime movers of whatever the designers and engineers have available at the time. They work through various transmissions, such as combustion engines, steam engines, and electrical motors. It has further operational advantages as it has several add ons and items. These add ons may be; a demolition ball, a dragline or scoop, an earthmover or a clamshell bucket. These, however, can often limit the model.
Rolling System Machine Moving
Engineers came up with the Rolling system machine or transport roller's design to make life a lot easier and quicken transportation for their heavy machinery. The device rolls your desired machinery, wherever you wish to take it. It can withstand heavy loads and large, dense machinery. We can offer fast and efficient services for our rolling system machine. Our rolling systems are the perfect choice for carried heavy loads made from durable welded steels and construction material and a rigid grip rubber surface.
Hoist FR Forklift
The projector Lifting system may also equip our clients with Hoist FR Forklifts. Our forklift includes a high performing hosepipe, a two-speed automatic hydrostatic drive, and a wide variety of RPM control. It's versatile and efficient and has safety valves, lifting the cylinder, holding it securely in place. Our state of the art lifting equipment and unique design allows for carried movement in confined areas and immense stability for carrying great weights.
Gantry Crane Rental
At Projector Lifting Service, the hydraulic gantry lifting systems we use are capable of lifting between 20 and 453 tonnes and extending up to 10 meters in the air. They are extremely versatile lifting systems that can be set up very quickly. Unlike traditional cranes, they don't necessarily require direct overhead access to the load. When utilised efficiently, a gantry lifting system can solve and handle awkward lifting projects such as the relocation of machinery in confined spaces and indoors.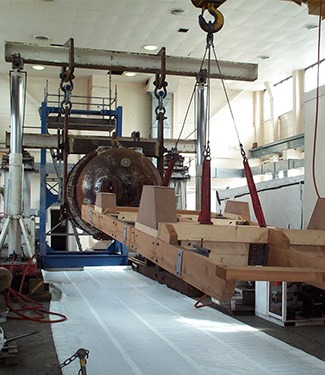 What are Hydraulic gantry lift systems?
Hydraulic gantry lift systems are often more efficient for plant and machinery lifting than a traditional crane. Not only can they be set up in enclosed areas, but they also have a large loading capacity. This can be advantageous for assembling and dismantling industrial plant and machinery.
Hydraulic gantry lift systems also allow for multi-point lifting, which can keeps the load completely level if required. Conversely, hydraulic lift systems also allow machinery or other loads to be lifted, tilted and turned. Their flexibility is a key advantage.
From internal domestic projects to transcontinental relocation of plant and machinery, you can rely on Projector Lifting Service to treat each project with the same care and attention, regardless of the size.
The experienced team of specialist engineers at Projector Lifting Service will ensure that your project runs as smoothly as possible. As with any project, issues can arise for a variety of reasons and it's the ability to innovate and solve issues when the unexpected arises that has helped us build an excellent reputation in the industry.
To discuss your bespoke project, or if you just have any questions, please call us on 01234 945 036 and speak to a member of our knowledgeable team.

Contract Lifting Solutions
You have access to a versatile range of contract lifting solutions equipment to suit your plant and machinery lifting specifications.
Whether you need to rearrange your factory to accommodate a new machine or dismantle and remove existing industrial machinery, you can count on us to complete a comprehensive site visit before providing you with the most efficient solution for your requirements.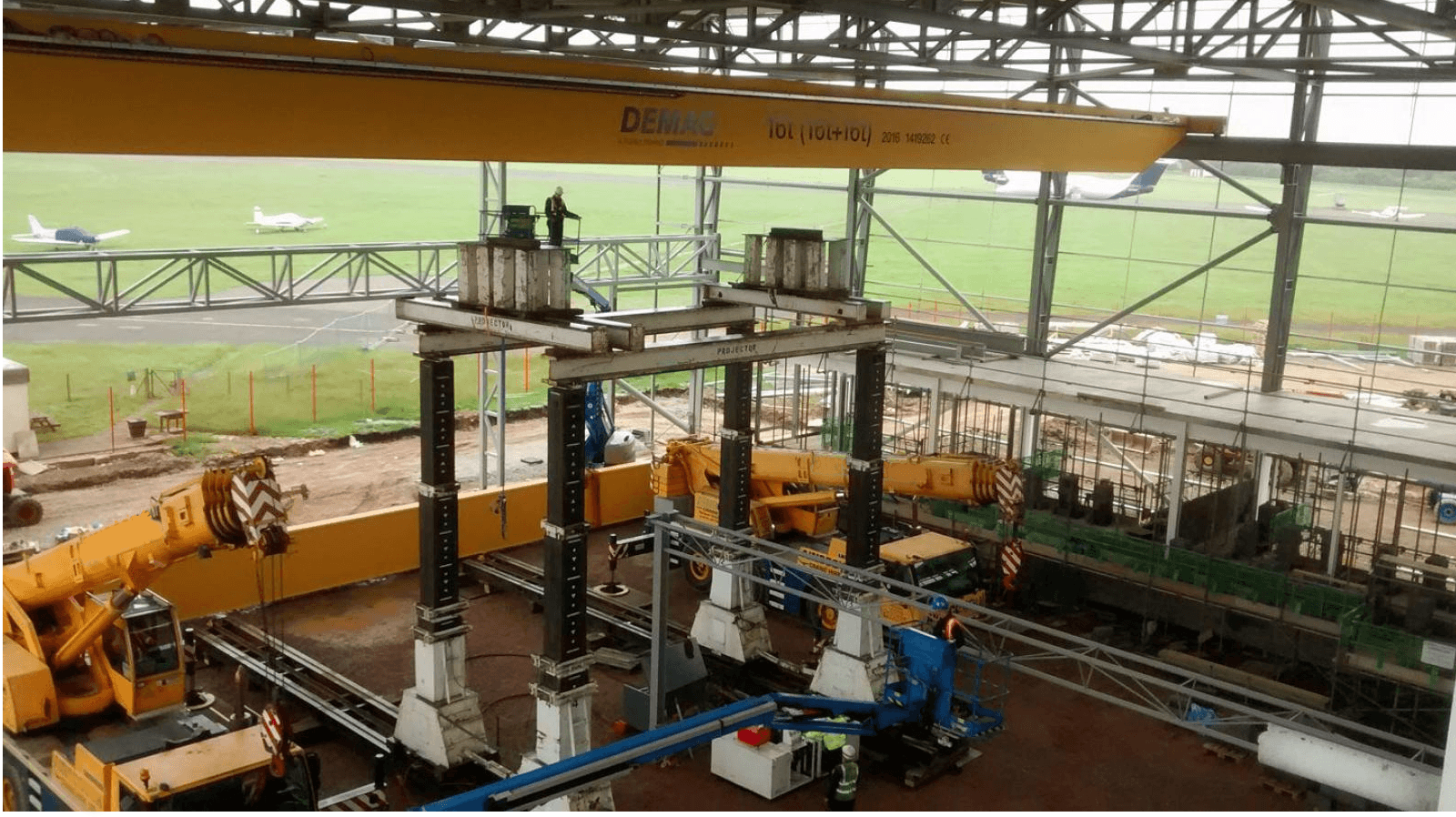 CPA or Contract Lift Available
If you choose contract lifting, you will receive a one-call service. We are responsible for the planning, control and supervision of the lift. The most optimal equipment will be selected based on your load, and we will specify any slinging and signalling arrangements.
CPA hire is different as we provide just the chosen equipment and a competent operator. Naturally contract lifting will be a higher investment as we are responsible for the entire lift, including planning and compliance. You will have full advantage of our extensive experience to carry out your project correctly, safely, on time and within budget.
Heavy Cargo Transportation
Aside from our flexible gantry lifting systems, we are also proficient at heavy cargo transportation. We can safely load and transport your cargo to almost any destination in the UK and if required, worldwide. We have a dedicated fleet and crew to help you plan the move and oversee the operation.
We are capable of handling and transporting abnormal loads with the relevant licenses and provide escort vehicles. Our logistics management services are available for a variety of different industry sectors including petrochemical, construction, engineering, infrastructure, pharmaceutical and aerospace.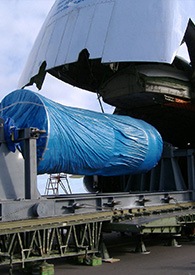 We are capable of handling and transporting abnormal loads with the relevant licenses and provide escort vehicles. Our logistics management services are available for a variety of different industry sectors including petrochemical, construction, engineering, infrastructure, pharmaceutical and aerospace.
Read more about our industrial lifting projects here.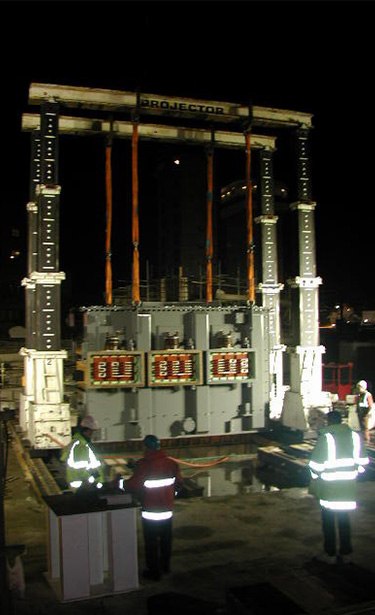 Long term Hydraulic Gantry Leasing
Given the advantages of gantry lifting systems, they can be used to provide support in a wide range of projects for almost all industries. For ongoing projects, our gantry systems are available for lease on a long term basis.
Projector Lifting Service are proud to be the industry specialists in the short-term hire and long-term lease of hydraulic gantry lifting systems. Their rapid set up time means maximum efficiency when on site.
The structure of the gantry allows for more stability and a higher lifting capacity, even over softer ground. Our range of hydraulic gantry lifting systems are optimised for safety in operation, with self-contained hydraulics and electrics.
Furthermore, the lift level system provides the operator with information about the lifting beam state, which allows for precise operation and load placement.
As part of your hydraulic gantry hire, you can also include accessories such as additional header beams, swivel hook beam, skid tracks and other lifting attachments. Projector Lifting Service are more than happy to provide guidance and advice on the best equipment for your project. Simply get in touch via 01234 945 036 to discuss your requirements.
Industrial Handling Solutions
Industrial handling refers to the transportation and relocation of heavy industrial machinery and materials. This includes machine tools such as injection moulders and power generating equipment. Our specialised hydraulic gantries are the ideal solution for your industrial handling needs.
One of our specialities is assembling and dismantling industrial machinery. We can often work around any existing structural support and reach where traditional overhead cranes would struggle, such as indoors. We have experience in working with components weighing more than 100 tonnes. You can count on our expert engineers to handle your load with care and attention.
Factory Removal and Factory Relocation
Factory removal or factory relocation is usually a complex project. It requires extensive planning and specialist knowledge to ensure things run smoothly. You'll want to make sure you choose a reliable, experienced and knowledgeable heavy lifting contractor for the job.
Projector Lifting Service has specialised in specialist heavy lifting for factory relocation for over 30 years; you can be sure we can help you.
Our reputation for completing expert factory relocation projects that are carried out with minimal disruption and maximum care is due to our attention to detail, knowledge and experience.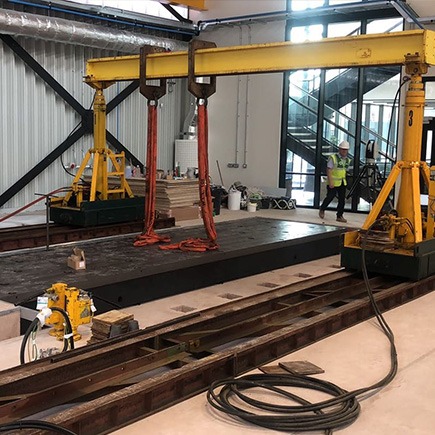 If you need more information about Professional Heavy Lifting Specialists contact us today. If you have any questions or would like more information, please contact us on 01234 945 036, and we'll be happy to advise you.

Projector Lifting Service are proud to be fully compliant with the Cyber Essentials Scheme, which means that we are protected against cyber attacks. Find out more about the scheme here.