Hydraulic Gantry System Rental
A hydraulic gantry lift system, also known as a jacking system, is an effective and flexible solution for industrial lifts, especially in confined spaces giving you more control. Unlike traditional cranes, a gantry system can be set up in different positions under, around, next to or over a load to carry out the lift.

You can rent our hydraulic gantry systems for long or short term projects. All our lift systems have built-in safety features for added stability and are ideal for lifting and moving all your heavy and awkward loads.
Using a remotely controlled hydraulic gantry for heavy lifting is very cost-effective.

Hydraulic Gantry Lifting

Capacity
Choose from a range of hydraulic gantry models with lifting capacities between 20 and 453 tonnes. The jacking systems can extend up to 10 metres in height vertically.
Flexible Leasing
Whether your project is short-term or long-term, our hydraulic gantry rentals are available on a flexible leasing basis, depending on your specifications. Just call us to request details 01234 945 036.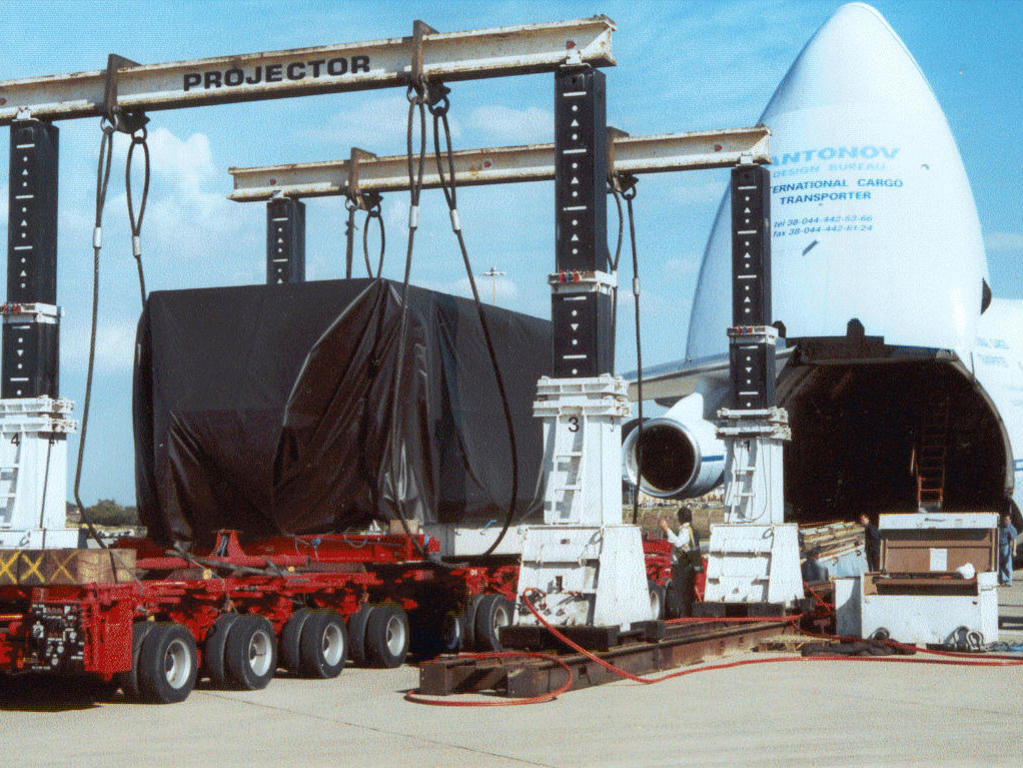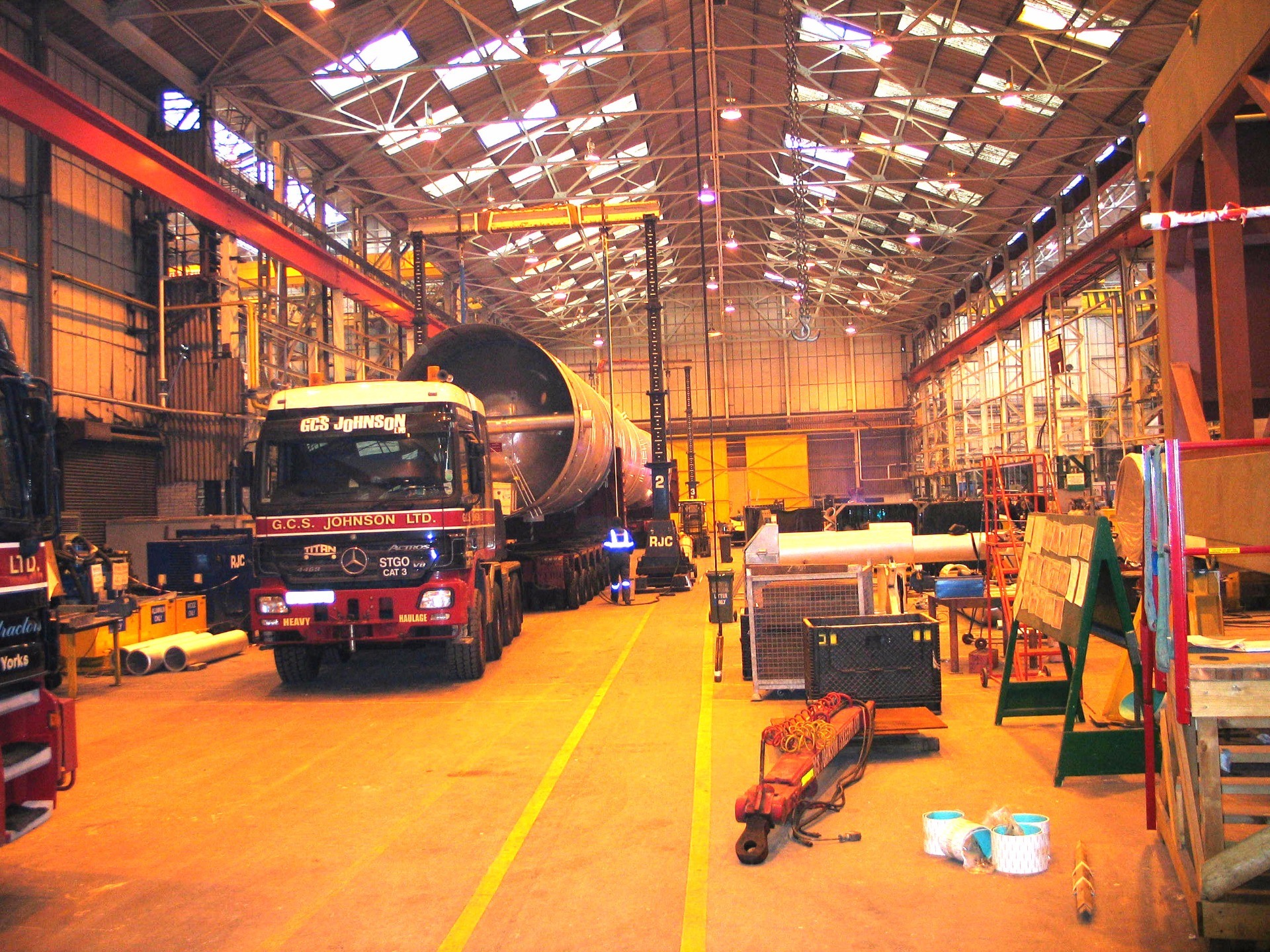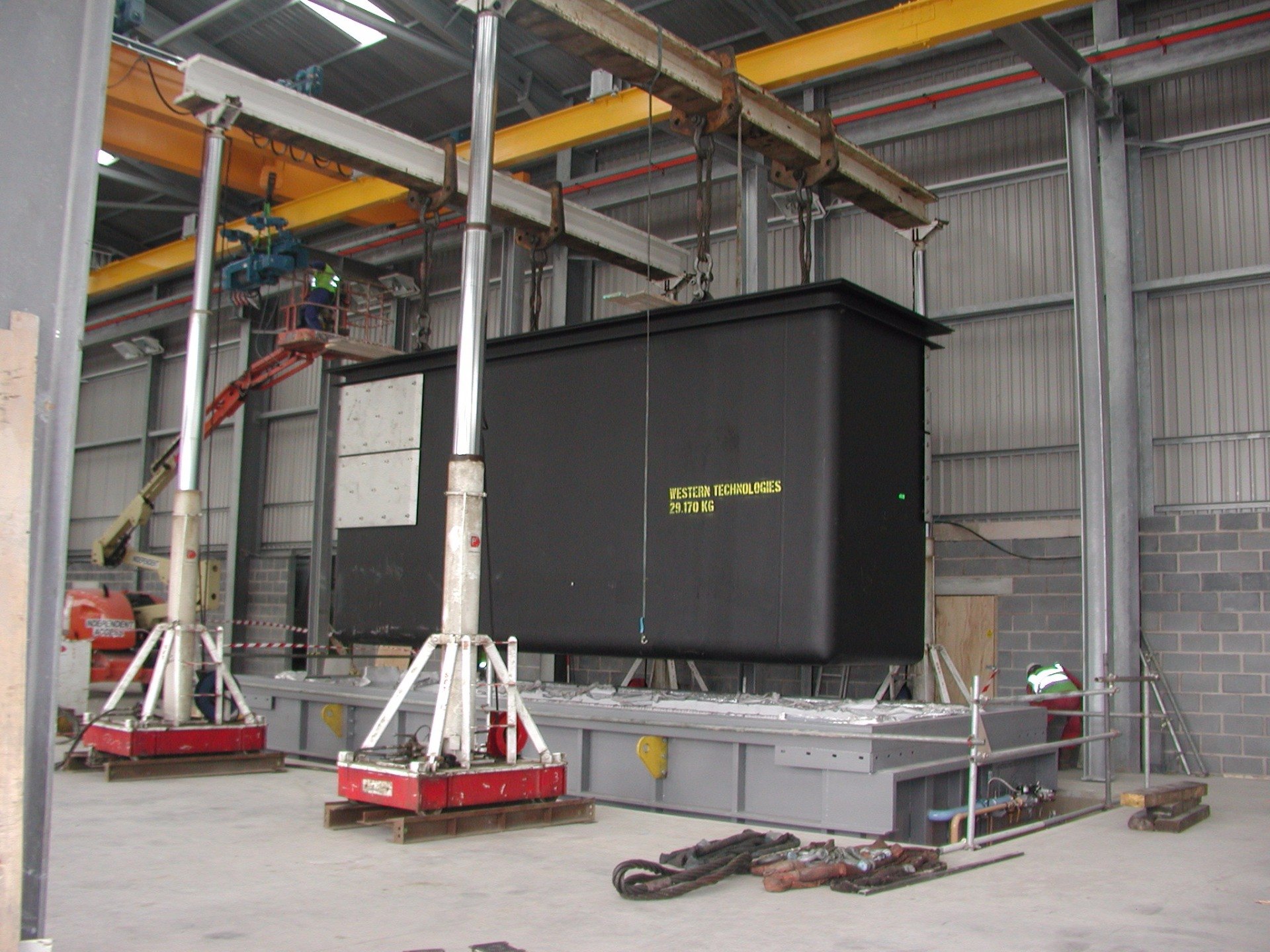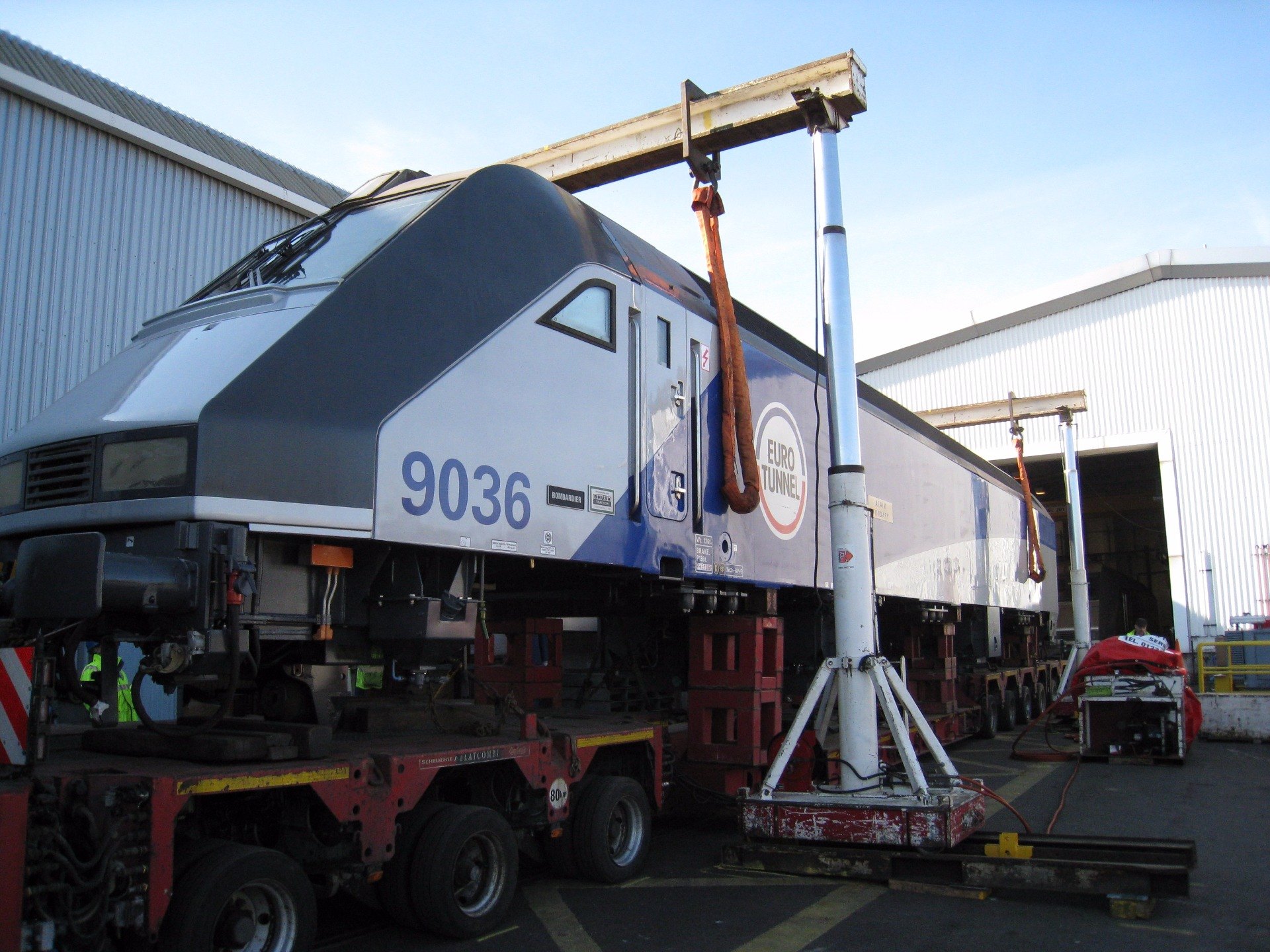 Benefits of a gantry system:
Versatile:

Thanks to its compact size and high lifting capacity, hydraulic gantry lifting systems are ideal for virtually anywhere. Gantry systems are especially useful in confined spaces where overhead access and cranes are not possible.
Balance:

Hydraulic gantries are capable of hoisting unbalanced loads as they can use multiple-point lifts. It makes it ideal for keeping your loads level during operation or moving awkward plant and machinery.
Efficient:

Hydraulic gantries are easy to commission and decommission, helping you make most of your time on site.
Accuracy:

Hydraulic gantry lifting system enables maximum accuracy when positioning your load as it has precise, millimetre accurate controls. Hydraulic gantries have hydraulic legs, which allows them to perform lifts by the extraction of their legs. Which means they can be positioned over the foundations on your site.

Safety:


Hydraulic gantry lifting systems are very safe as your load is equally distributed between the system's lifting points. A far higher lifting capacity can also be achieved on softer ground.
Our company has dedicated engineers and service crews to provide and complete heavy lifting operations anywhere in the UK and abroad.
To discuss how a hydraulic gantry lifting system can benefit your project, please get in touch via 01234 945 036 or use the contact form below.
A member of our friendly, knowledgeable team will be more than happy to provide answers to your questions and discuss your requirements.
The fully trained team has a combined experience of over 157 years, lifting, removing machinery, installing plant - everything from injection moulding machines and transformers to road bridges, cylinders and turbine engines.
Hydraulic gantry lifting systems
Rental and leasing are available for short-term and long-term use.
You can choose hydraulic gantry lifting systems with heavy loads lifting capacity starting at 20 tonnes and going up to a lifting capacity of 453 tonnes.
The jacks can lift 10 metres vertically depending on headroom. Steel plates, tracks and beams are used to obtain a stable working ground in problem areas.

As each hydraulic jack can lift independently of the others, it allows for any required adjustments to be made during the lifting and positioning of your load and equipment.
Hydraulic gantries can be used with rails to move and position heavy loads across a wide span or distance. Additionally, hydraulic gantry lifting systems have built-in features that optimise safety and stability during lifting operations providing you additional peace of mind.
Whatever you need to achieve, you can hire additional accessories and equipment such as header beams, skid tracks, swivel hook beams, steel supports and slings, among other things, for a complete gantry system tailored to your needs. Related information. Related information.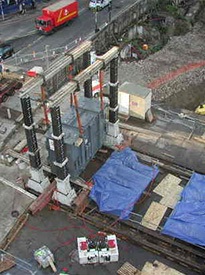 Are you looking for hydraulic gantry crane rental throughout the UK? Call us today on 01234 945 036.
Discuss your rental requirements with our team today.