What Weight Can A Hydraulic Gantry Lift
Posted by:
Admin
Tags:
Hydraulic, Gantry, Weight
Posted date:
02-12-2021

What weight can a hydraulic gantry lift? If you are looking for industrial heavy lifting, a hydraulic gantry lifting system may be right for you. Find out more about the lifting capacity.
Gantry Lifting Operations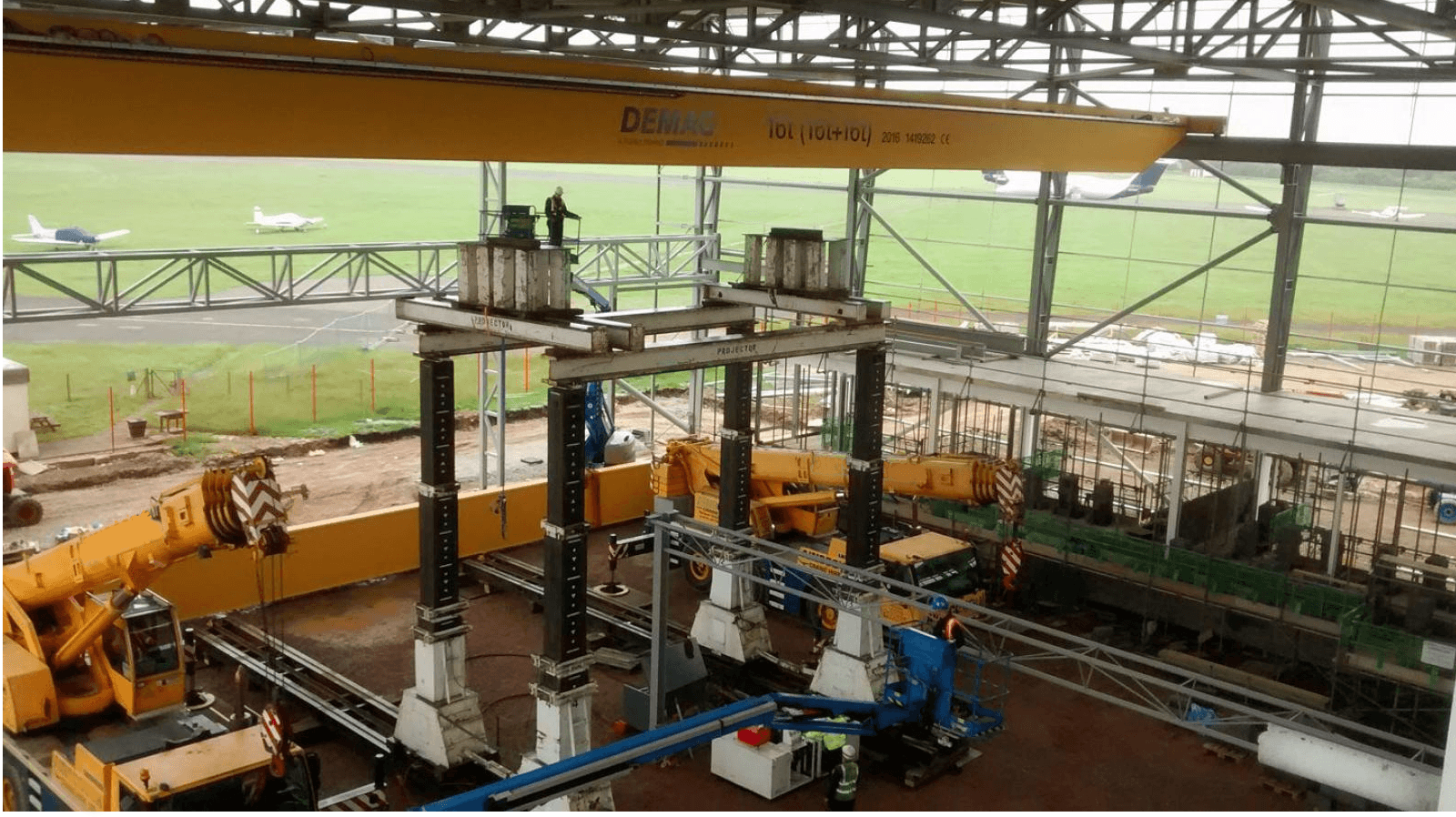 Hydraulic gantry lifting systems are helpful machinery for all manner of gantry lifting operations that range from long-term and short-term.
They are the perfect solution for jobs in confined locations at any stage of your project process.
They have a significant advantage against other construction devices like cranes, even those with a similar capacity, which is down to their operational costs and handy compactness.
Either lead petrol or electric engines may power hydraulic gantry lifts to provide a clean and more self-contained operation.

Each different model varies in its capacity, ranging from 20 to an approximate maximum of 453 metric tonnes, and its tower can extend to a height of around 10m in the air.
Benefits Of Hydraulic Gantry Lift
There are various benefits to using hydraulic gantry lifting systems, especially compared to the numerous existing lift systems currently on the UK market. They provide a great deal of lifting options, such as:

The small size of the gantry lift allows for plenty of headroom and lots of accessible space with no real restrictions necessary. However, they are still capable of lifting substantial weights.
Another benefit of its width and compactness is that there is no need to remove the roofs or extend storage spaces or remove other obstacles from above the location you set your lift.

With a hydraulic gantry, it is possible to practice multiple point lifts via the extraction of its legs. Several additional benefits allow the off-centre centre of gravity loads to be lifted to your desired level.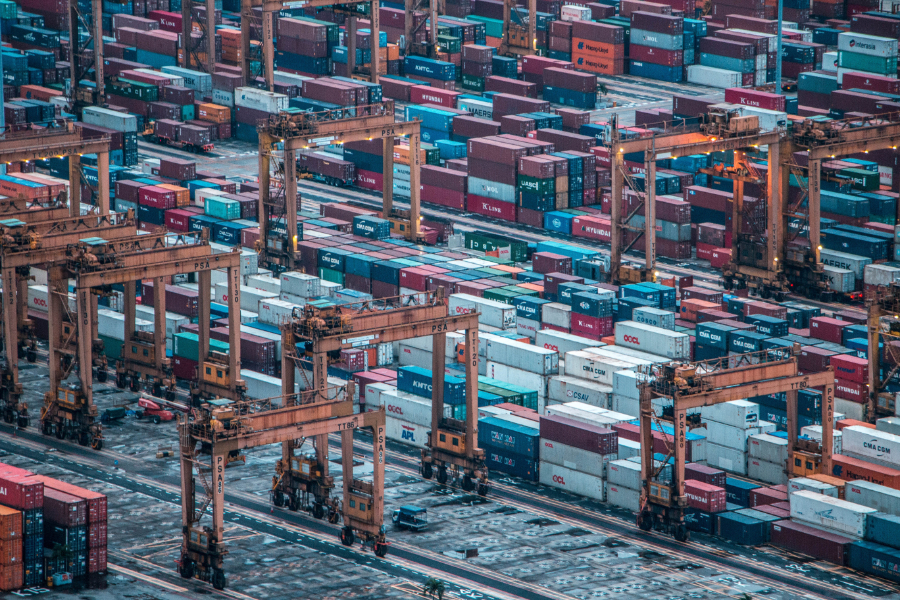 The duration of its setup and de-rigging time is rapid, allowing for straightforward and fast heavy lifting.
Hydraulic gantry systems generally allow a much greater lifting capacity than other machinery models, alongside low ground loading pressures.

The systems harness incredibly high levels of precision, and thus, you may position heavy loads accurately on the foundation stage every time.

These forms of gantry systems are ultimately some of the safest.

You can suspend your weighted objects and heavy loads equally to receive consistent stability and maintain it throughout your work or particular job.
Hydraulic gantries are vastly versatile systems; you may set them up over, around, under or adjacent to any heavyweight or material product you wish to lift. The versatility of this lift system makes it so cost-effective and such an excellent investment. Do plenty of research into the style that suits your profession and if you are searching for machinery that will allow for more space, take a look at the compactness of the hydraulic systems.

Hydraulic Gantry
With a hydraulic gantry, you may take liberty when utilising its long reach telescopic cylinders in conjunction with tracks and steel beams, as doing so will allow you a stable, adaptable and safe system. Boom cylinders are also useful on your hydraulic gantry for those industries unloading arms into ships.

Boom cylinders assist with the movement. Your lifting, turning, jacking, traversing, tilting, lowering and de-rigging will be more enhanced and somewhat more straightforward when dealing with your plant or machinery.
Hydraulic systems are an efficient way and safe method to position and lift loads. Various companies, services, and brand models have many stand-alone features that ensure this safety, stability, and efficiency.
They do so through self-propelled planetary drive, self-contained hydraulics or electrics, and a lift level system that offers detailed information on the lifting beams.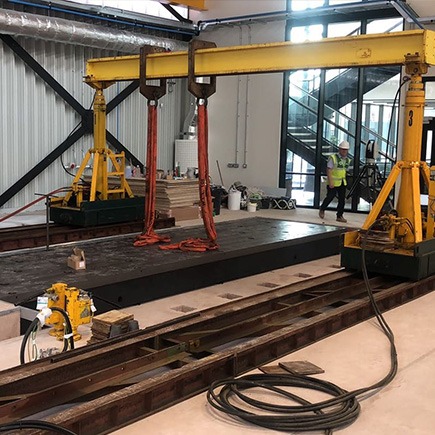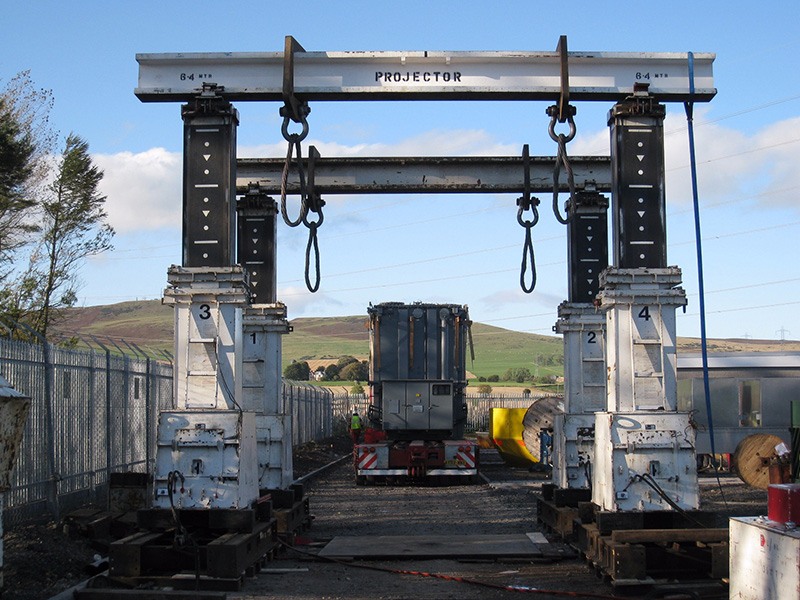 The information given will provide the user or operator with the knowledge to complete safe applications and lifts every time.
Many businesses and manufacturers also add or include accessories onto the gantry systems. For example, some of these include swivel hook beams, steel supports, skid tracks, additional header beams, side shift systems, load weighing and numerous other attaching suitable for lifting to enhance its use.

In the past 30 years, the latest news depicts that many brands, companies and manufacturers have used hydraulic lift systems more frequently and regularly due to their low costs, effectiveness and immense versatility.

What are Hydraulic Gantry Lift Systems used for?
Hydraulic gantry lift systems are used across construction sites and warehouses to transport and install heavy loads, whether equipment or other forms of machinery. They are best utilised in areas where cranes cannot properly fit. Each of these mobile gantry systems has a number of wheels, making them easy to move, and loads are far easier to place without compromising the quality of the materials or load and the safety of yourself or your staff.

What are the different types of Hydraulic Gantry Equipment?
When it comes to heavy lifting, manoeuvring and hoisting up an extensive maximum capacity of loads in the air at great heights for particular construction or renovation tasks, such as the development or building of permanent overhead structures; hydraulic gantries provide an excellent and convenient alternative.
There are various types of hydraulic gantry equipment, all individually powered by either electric or lead petrol engines. Some of this equipment includes; double girder cranes, semi-gantry cranes, single girder cranes, mobile gantry cranes and truss gantry cranes, all of which must be certified and comply with industry lifting regulations.


What are the capacities of Hydraulic Gantry Systems?
Hydraulic gantry lift systems have been skill-fully manufactured and technically designed for all manner of press installations, lifts at extended heights and areas with particularly low headroom but significantly high capacities are desired. They are a beneficial tool for numerous industries, warehouses or company site projects, especially where more advanced cranes are required.
Hydraulic gantries offer much more than traditional cranes. Other methods do not provide increased functionality, versatility for all kinds of jobs, and load protection, keeping everyone surrounding safe and never toppling. Often they have a maximum capacity of around 20-453-tonnes.
If you or your company are in search of hydraulic lifting systems, there are various online websites, resources and services that are available to you. You may contact them via their email address or by calling them on the phone, and a professional will often be there to answer any queries and provide advice on the right systems for you or to suit the work you do.

---
Are you planning industrial lifting in the UK? If you need to lift heavy objects or machinery, we offer industrial lifting equipment and lifting services for the construction and industrial industries.
Follow the links below to find out more about our specialist lifting services throughout the UK.