Planning a lift
Posted by:
Admin
Tags:
Posted date:
27-11-2018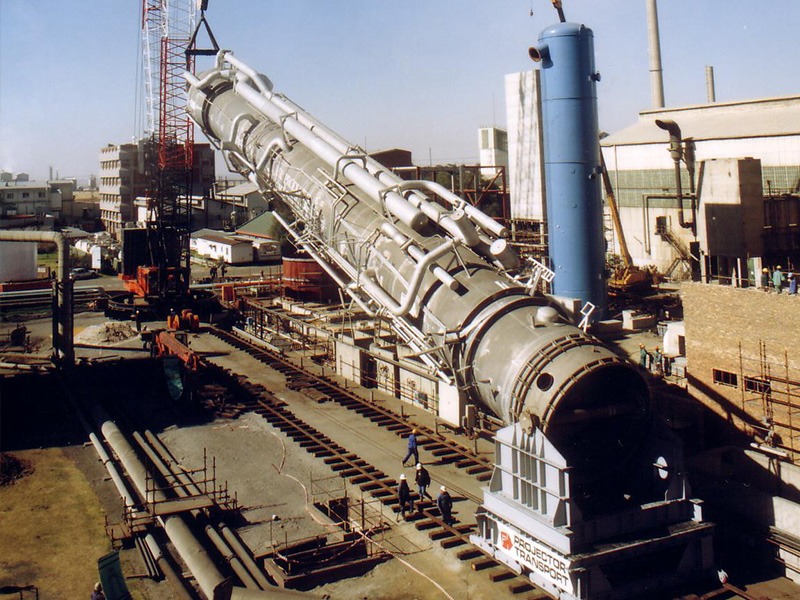 Planning a lift
Whether you are moving a machine tool or completely rearranging the factory work-space, you will need to enlist the help of a heavy-duty lifting system. There is none better than hydraulic gantries for manoeuvring in confined structures. These machines are large and powerful, but there are things you need to do before using one. Therefore, to ensure everything goes right, it is essential to plan the lift before executing it.


1. Determine that the project you are undertaking justifies the lift system you have chosen. Hydraulic gantries are highly versatile and come in a range of load capacities and sizes, including different accessories for different types of lifts. You may not need to incorporate rail systems onto the gantry if you simply need to lift a load onto a vehicle. Once the load is suspended, the vehicle can reverse into position.
2. Get quotes from numerous rental companies. If you don't have a lift, you probably will consider hiring it. There are multiple lift companies out here that can rent their equipment to you. Therefore, consider getting quotes from reputable rental companies within your local area. When asking for quotes, ensure you discuss with the rental companies the weight capacity, type of fuel used by the lift, the type of terrain and the lifting height.
3. Identifying professional members to be involved in the operation. The success of the whole lift operation is down to getting the right team of professionals to undertake the task at hand. Getting this team may prove an uphill task, especially if you don't have experience in this field. If this applies to you, then consider talking to the lift company to help you get the right people for the job.

4. Obtain whatever materials and tools you need in executing your task using the lift. Obtaining all the required material and tools will reduce the risk of any slowdown that may otherwise happen if you have to shop for items after commencing the job.
5. Assess the lift for all the necessary insurance covers and any minimal hidden costs before accepting it for your task. The pickup and delivery fees, refuelling and cleaning charges, among other expenses associated with the rental of the equipment can make your costs more than double. Therefore, ensure these costs have been well planned, or you've provided for them when hiring the equipment.