Hydraulic Gantry Systems
Posted by:
Admin
Tags:
Posted date:
18-09-2018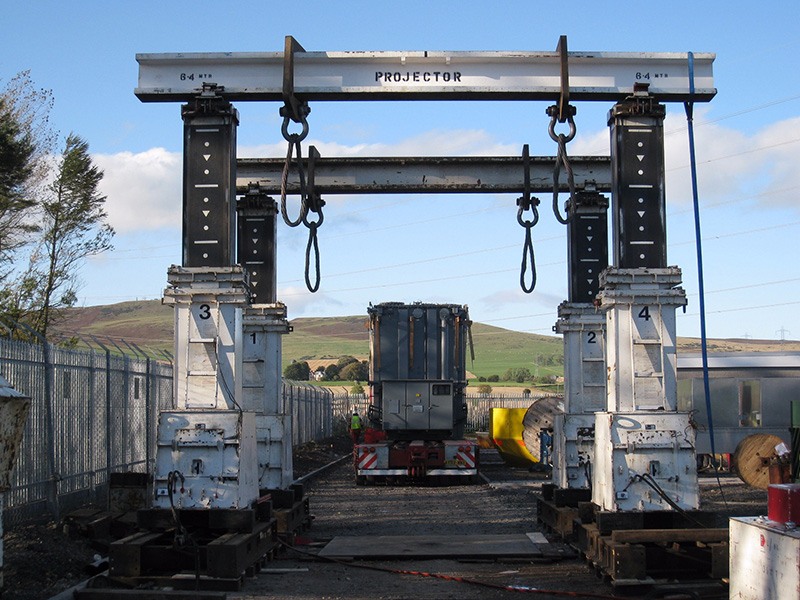 Hydraulic Gantry Lifting Systems
We have all witnessed the lifting of heavy objects with the help of a crane or hydraulic gantry lifting systems. Although these two systems perform the same task, the difference comes in their mode and environment of operation.

It's important first to understand the concept of a hydraulic gantry lifting system. In simple terms, a gantry represents a combination of two or more towers (legs) and an overhead girder or beam construction from which a load is suspended. However, in the case of a hydraulic gantry, these towers/legs are hydraulic- enabling them to extend to lift the load. These towers are usually built over a foundation or tracks to allow horizontal movement. When each component is put together, it is referred to as the hydraulic gantry system.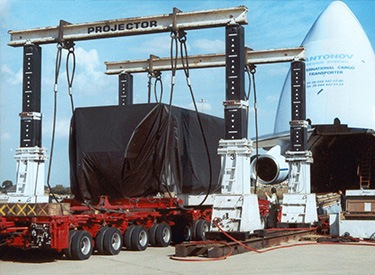 In their initial design, the hydraulic gantry systems were developed to be an alternative to cranes in the Press installation industry. This was because workshops had low headroom and high lifting capacity.
However, this is no longer the case as the Hydraulic Gantry Systems have become a preferred option across several industries that have installation and moving requirements. If you have had an opportunity to witness the operations of conventional cranes, you possibly agree that there are limitations that come with the use of this equipment.
For instance, using conventional cranes may not be the best option in situations where there are permanent overhead structures or where these traditional cranes don't fit. But, with hydraulic gantry systems, these limitations will not affect your lift. You can use the gantries in confined spaces and low overhead areas while remaining easily transportable and mobile. That's not all; you can expand the scope of your system by incorporating a rail system that allows horizontal movement.

Benefits of Hydraulic Gantry Systems
Versatility
With hydraulic gantry systems, you can virtually accomplish any lifting task no matter its magnitude. Whether you intend to rearrange the factory space or move heavy machinery, the system is adaptable to suit your unique project needs.
Precision
When we operate our hydraulic gantry system, we are capable of combining skid systems, heavy turntables, and side shift capabilities. This is a necessity to make it possible for highly advanced and precise handling.
Mobility
If you have a client that wants your lifting or moving services, you can comfortably address their needs regardless of their location. This is all thanks to the compactness of the gantry lift system. One thing that makes the hydraulic gantry system highly compact is its power system that either uses lead or electricity.