How Does a Gantry Crane Work
Posted by:
Admin
Tags:
gantry crane, guide, how does it work
Posted date:
02-06-2021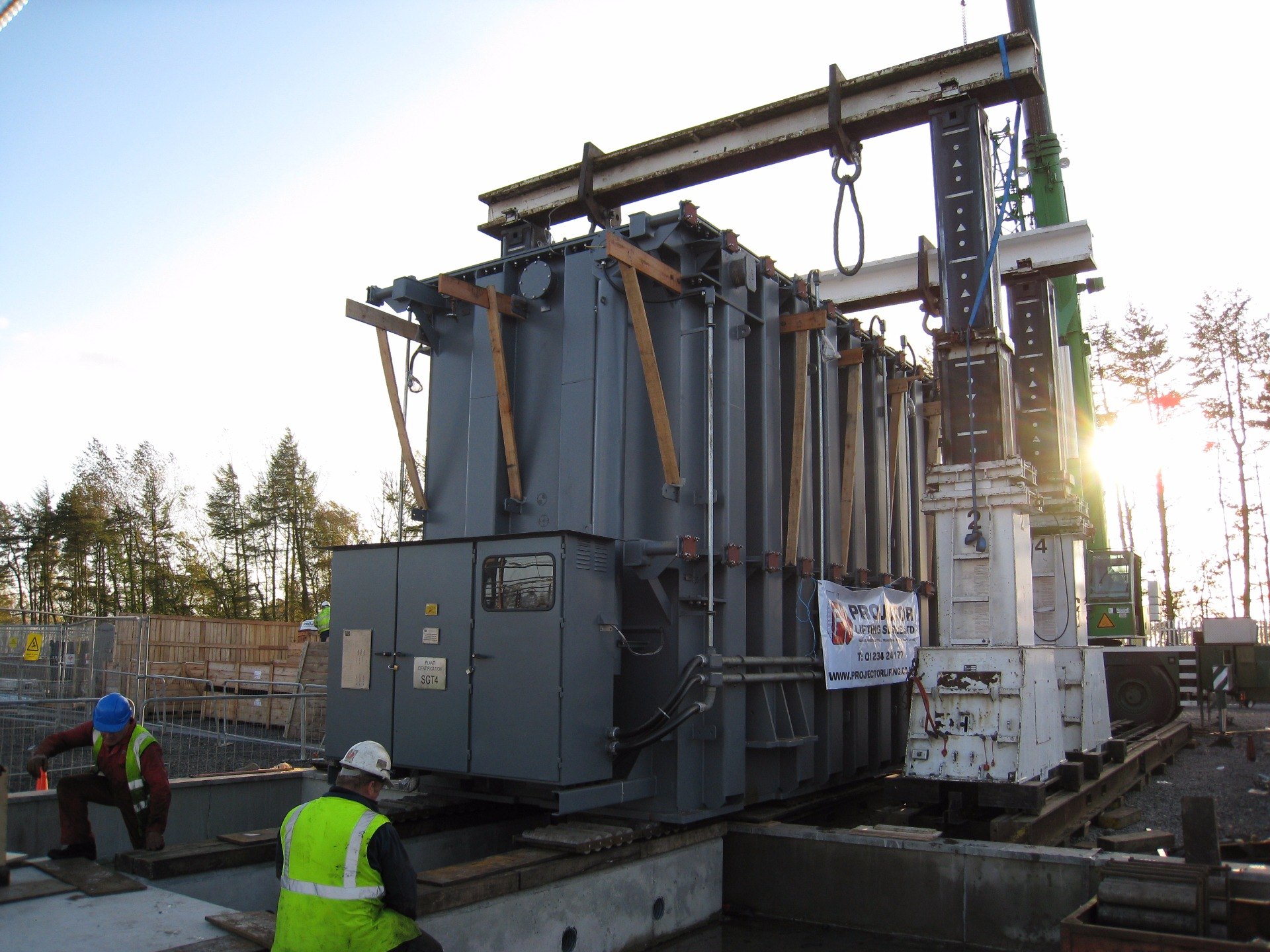 Have you wanted to find out more about how a gantry crane works? We look at Gantry Crane Design Features and how they are used.
Gantry Crane Design Features
There is a range of design features for the gantry cranes depending on their manufacturer. If you are talking about true gantry cranes, it consists of either a single or double-girder bridge. This means without brackets and has either one or two consoles.
It also has two metal poles and moving trolleys or hoists. The construction, which depends on the modification of the crane, may also include a number of devices for lifting. Some of these may consist of a number of specialised units and elements, magnetic disks and grab.

With the gantry crane design features in mind, the gantry crane can be controlled from either the keypad station on the ground or from the operator's cab. The remote control for your gantry crane can come via a radio control console system. This is a great way to keep your staff safe while working efficiently.
The standard climatic design for gantry cranes can be operated in temperatures ranging from -20 to 40°C. For the low-temperature designs, the temperature range for operation can vary between -40 to °C.
The cranes used are important, and you should keep in mind the environment you will be using them in. That is why there is a standard climatic design for a gantry crane system and low-temperature designs for environments that have lower temperatures than normal.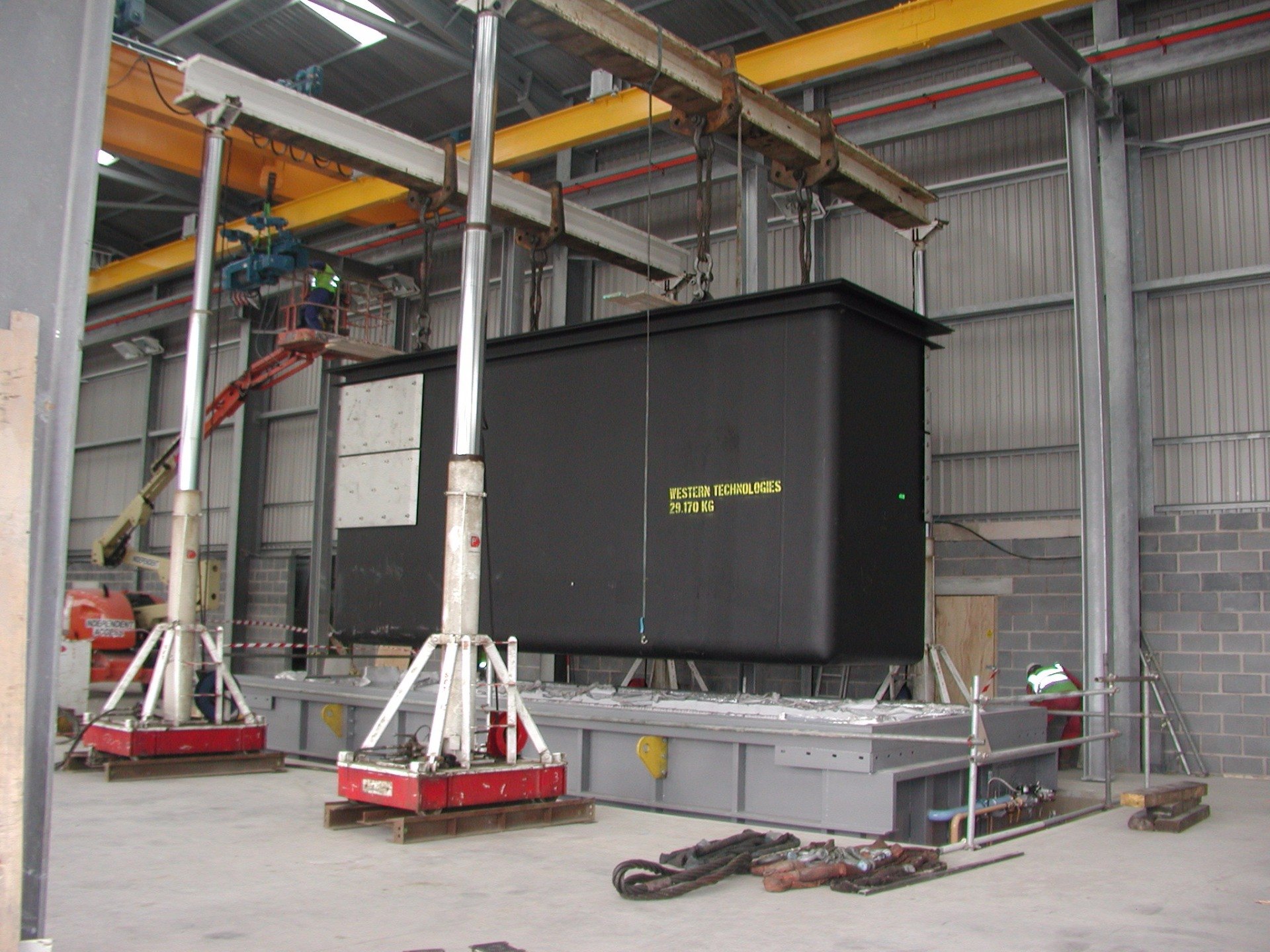 How Does Gantry Crane Lifting Work?
Gantry Crane hoists are generally used to hoist bulky and lengthy objects like machinery or materials. These gantry hoists are typically used at industrial warehouses with large areas or open construction sites.
These are the most common places where the hoist cranes are used the most. The gantry hoist constructions are in high demand right now in hangars and workshops. The workshops are usually in the production of freight yards and concrete products.

In addition to these, the gantry cranes can be used to perform a wide variety of tasks, including lifting, cargo handling, and installation works for container platforms on railway junctions. There are a wide range of gantry crane manufacturers and are generally the same in most aspects.

How are Gantry Cranes Classified?

In terms of how the gantry cranes are classified, there are several parameters in this step. This includes the configuration of its bridge and the purpose it servers.

This can be dependant on the design features of the bridge and its distinguished by the overhead crane travelling cranes and double-girder constructions:
Single-girder gantry cranes are like a flyby of a beam tube design usually based on L-shaped support. Because there is a limited carrying capacity with this gantry system, most models will not exceed 12.5 tons. These overhead travelling cranes are mainly used for lifting standard cargo in industrial and commercial warehouses.

As you might have guessed, double-girder gantry cranes have a higher lifting capacity than single-girder gantry systems, resulting in these lifts being used in various fields.

For gantry crane systems, many companies have intended for various loading and unloading of products and equipment. Some of these modes include a standard grab, hook, container and magnet. These are used to suit the situation.

The drive control for your gantry crane is implemented with the basis of modern frequency converters. These provide a smooth and step-less control over all the crane's movements. This allows the user to provide precise movements and positioning and security for your cargo or vehicles.

The metal structure for your gantry crane consists of a gantry crane bridge that has not brackets but one or two consoles and two poles. This bridge can also contain either a single or double-girder structure. For the movement of the gantry metal structure, it moves on rail crane rails which are based on four undercarriages.

The frame for your undercarriage is a welded box-like structure. The drive trucks have enough traction to the crane trail to support any loading mode regardless of the trolley location concerning the bridge. These gantry cranes can be expensive and dangerous if not properly secured. That is why the crane is secured using anti-theft devices according to the modern safety requirements set out.
Where is a Gantry Crane Used?

Gantry cranes are used in a wide range of industries and are done on the ground track.
Some of these industries include equipment production, processing, handling cars and trains in the railway freight yard, loading/unloading cargo containers in port terminals, lifting and transporting heavy goods within a factory, etc.

The gantry cranes are used in various industries and are not kept to one specific industry.
There can be bigger and smaller gantry cranes depending on the uses and space they will be working under, as not all sizes will fit into warehouses and other environments.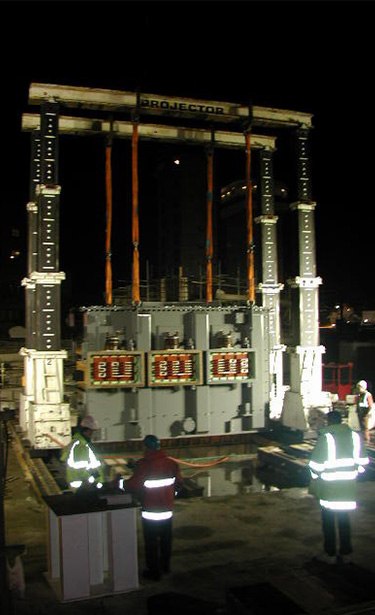 Gantry Crane for General Use

Gantry crane is the most used crane today and has the ability to carry a variety of items and materials around the site or factory for safety and ease of use.
These gantry cranes have a wide range of lifting capacities from light lifting to heavy lifting, depending on the project it is needed on. For the highest-level gantry crane operations, using this equipment with a grab will help immensely.
Shipbuilding Gantry Crane

Gantry cranes are also common in shipbuilding and assemble a ship's hull. There are generally two lifting trolleys. One of these trolleys has two main hooks used across the upper flange on a running bridge.
The second trolley has one main hook and one auxiliary hook. These run across the lower flange on the running bridge to overturn and lift a large portion of the hull. Here are some specifications. The lifting weight for the gantry cranes is generally between 100-1500 tons. The span of this crane is around 185 meters. The lifting speed is 2 ~ 15 m / min, but a micro-motion speed is 0.1~0.5m/min if needed.
Gantry Crane for Hydropower Station

The gantry cranes have different uses depending on their industry. This kind of gantry crane is primarily used to lift and open and close sluice gates when required.
These gantry cranes are also used for installation operations if and when needed. The lifting capacity for this gantry crane is between 80-500 tons, and the lifting speed is a little lower than 1~5m/min. Although this crane is not the standard crane, the work will be very heavy once put into use, so the work level must be improved properly.
Container Gantry Crane

A container gantry crane is generally used in a container terminal divided into two sections. The first section is a rail-mounted gantry crane and a rubber-tyred gantry crane.
The trailer uploads any containers from the ship and transports them to the container yard. After this, the containers will be stocked by the container gantry crane system or loaded away directly. This method can speed up the turnover of this container gantry crane system or other cranes in this process.
---
If you need to lift heavy objects or machinery, we offer lifting equipment and lifting services for the construction and industrial industries.
Follow the links below to find out more about our specialist lifting services throughout the UK.