Different Types of Gantry Cranes
Posted by:
Admin
Tags:
gantry crane, guide, frequently asked qustions, uses of a grantry crane, crane
Posted date:
20-07-2021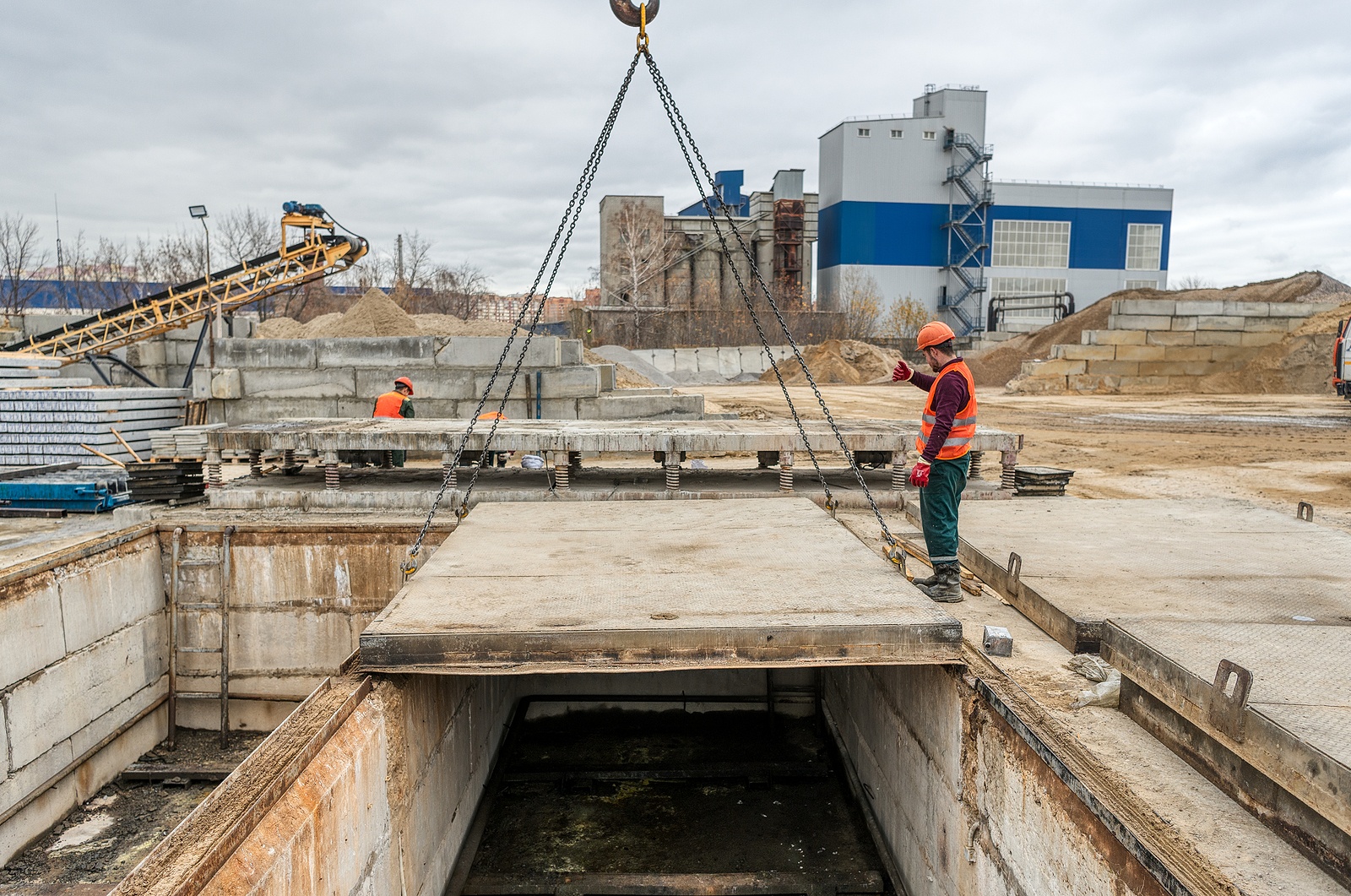 Do you want to find out more about the different types of gantry cranes? We look at what is a gantry crane and the ways that they are used.
What is a Gantry Crane?

A gantry crane is an overhead single or double girder configuration crane that receives support through its freestanding legs. These legs offer them solid support, move freely along tracks, crane rail systems or wheels, depending on your chosen model. Gantry cranes are most suitable when there is no reason to incorporate techniques such as an overhead runway system.

The overhead gantry crane is typically utilised during outdoor applications or often below pre-existing bridge crane systems. The gantry crane, unlike bridge systems, does not require tying to a buildings support frame or structure to be used appropriately. In doing so, it eliminates any need for permanent support columns and runway beams, which would end up adding more to the final hire costs.
In various cases, it can result in a massive reduction of supply materials, reducing the costs in the process. Gantry cranes are far more of a cost-effective solution than other types of crane equipment, like bridge crane systems.

Far larger gantry systems running on tracks embedded in the ground on straight lines and are specifically dedicated areas of work or run on rails. Another factor of gantry crane systems is that smaller portable systems exist. These installations run on wheels or casters and can smoothly manoeuvre around your construction or working facility and adhere to any light fabrication or maintenance work.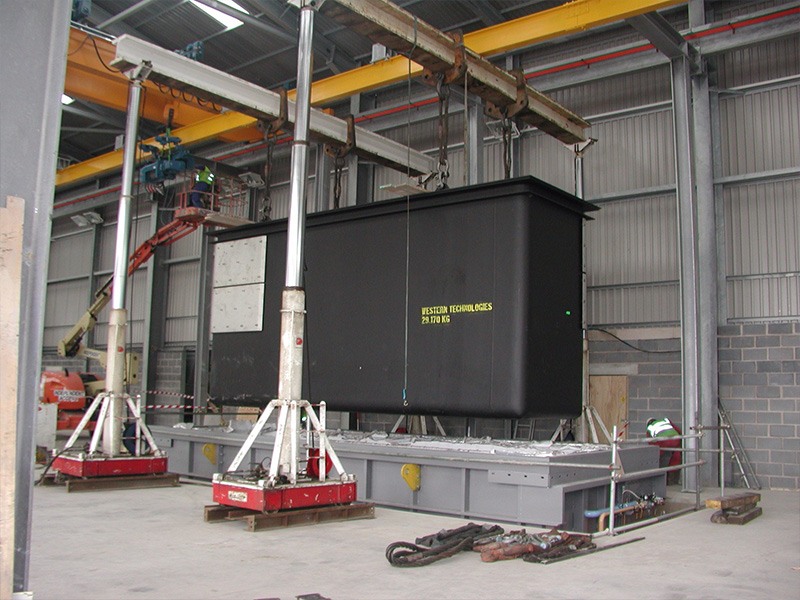 Different Types of Gantry Cranes
Full Gantry Crane Systems

Complete gantry crane systems are often the most prevalent configuration you can find. As mentioned before, they consist primarily of two legs riding on flush embedded rails mounted with the top surface of your floor.
These cranes frequently run in fixed straight lines in a specific work area; their careful, clever design allows them to assist numerous different types of motorised equipment.
For example, some of these equipment types are forklifts, carts, scissor lifts, and trucks to roll over the top of the surface and cross underneath the crane. In doing so, work is thoroughly undisturbed.
Adjustable Gantry Cranes

Another design of gantry cranes is adjustable, with variable width span and height.
Adjustability enables the user to alter the size and span of the beams they are using; this offers far more flexibility during the transportation of girder gantry systems both in and out of your facility and through various areas of shops and warehouses.
Semi-Gantry Crane Systems

Compared to the single or double gantry crane, engineers can also design them with one additional leg riding on the rails or wheels, and the other side continues to ride along with the runway system.
All the while, it is connected to sidewalls or building columns on the structure you are working on.

The semi-gantry has benefits as they enable you to save on workspace and additional floor space. Compared to bridge cranes, these setups used don't require two runways at the same time that are tied to or supported by building columns or the frame itself.
Portable Gantry Crane Systems

Portable gantry cranes are a far smaller and more lightweight duty gantry system. It runs solely on rubber wheels or casters, and the wheels used allows the operator to freely move it throughout your facility whilst handling numerous loads, box tools and materials.

When these cranes are empty and not in operation carrying various loads, they are easily moved.
You may store them anywhere across multiple work cells or throughout different shops. It can provide you with unlimited flexibility and greater space-saving on floors when material handling.
What Are Gantry Cranes Used For?

Semi or full gantry cranes are most popularly used for heavy fabrication applications or in work related to outdoor yards; container yards, shipping, rail yards, scrap yards and steelyards.

They are also devices prevalent for precast and cement application in areas of construction where builders are forming slab concrete and curing it. The design used allows them to be utilised on outdoor terrain and all features installed mean motorised traffic work and forklifts can cross underneath.

Typically, a portable gantry can hold something in place during construction work and hoist it accordingly whilst being assembled, fabricated, or worked on. You may move the girder gantry around when working with different equipment or different parts; however, the load itself doesn't move throughout the facility.

Any portable systems offer far more flexibility than what is known as a jib-crane or a workstation crane. Jib cranes are installed typically onto poured concrete foundations, and once you install these, they are immediately permanent.

The smaller portable gantry can also provide the same style of work as jib cranes. However, the movable girder gantry allows you to move your loads about the facility whilst your business grows. As your business expands, you can begin optimising and preparing additional warehouse space; your gantry can assist you in performing these tasks.
Industry Uses of Gantry Cranes

Businesses and companies worldwide can use girder gantry cranes for numerous industrial and construction works or applications depending on load capacity, size, variable height and the level of accessibility for manoeuvring around your work area.
Manufacturing Plants

Small, medium and large scale gantry cranes are used for manufacturing plants.
Many manufacturing units like automobiles, aeroplanes and steel plants are the most popular industries that frequently use gantry canes for their work.

It all depends on the application used, but you may use single or double girders, adjustable and portable gantry cranes.
The automobile industry prefers to use small single girder gantries that allow them to move and straddle engines inside the cars.
Construction

In the construction industry, portable gantry cranes are incredibly popular because they can be easily disassembled, loaded up, and straightforward to transport to numerous locations.
You may use the crane gantry to move and used to lift steel girders, concrete blocks, lumber and various other objects and loads necessary for construction.

Large-scale construction requires heavy-duty types of overhead cranes with either single or double girders. You move heavy loads vertically to any area throughout the construction site or warehouse.
Shipyards

Often you can find double girder gantry cranes in shipyards that enable workers to hoist cumbersome, weighty loads.
You may utilise them for moving tons of heavy ship parts, for example, fuel tanks and engines, that you can move from your manufacturing site onto ships.
You may need to use various dozen cranes simultaneously for anyone ship-building platform, to enhance the speed and productivity.
Warehouses

You can use various gantry cranes, both small single girder gantry cranes and much larger double girders.
However, it all depends on the overall weight and size of the load you are dealing with. Small gantry girder cranes that run on rubber tires can be used; they allow operators to move loads freely without the need for tracks underneath.
Shipping Docks, Airports, and Railway Yards

Ports and shipping docks, railway yards and airports also require heavy-duty gantry cranes for moving various significant containers. In extensive areas like docks, airport and rail yards, mobility is critical, as you need to move massive loads up and down the site.
For this reason, rubber-tired gantry cranes are often in high demand for these properties, especially in seaports and rail yards. Rubber tired cranes are highly efficient for carrying heavy loads.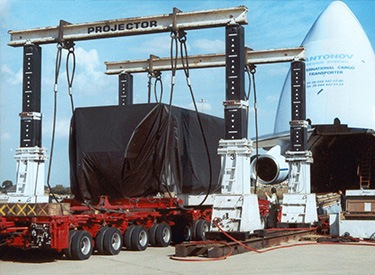 ---
Are you thinking of hiring a hydraulic gantry crane for your lifting project? If you need to lift heavy objects or machinery, we offer lifting equipment and lifting services for the construction and industrial industries.
Follow the links below to find out more about our specialist lifting services throughout the UK.